T & B Tile and Grout Cleaning
Your One Stop Shop For All Your Tile and Grout Cleaning Needs
Tile and Grout Cleaning special – 10% off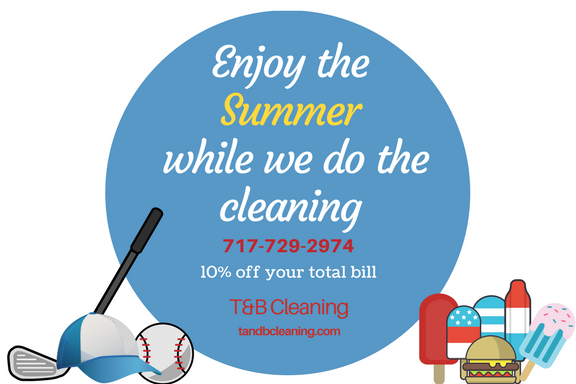 Cleaning with T & B Cleaning services cleaning commercial and residential properties.
Tile and Grout Cleaning – Greencastle PA, Chambersburg PA and Hagerstown MD area
Do you have porcelain, ceramic, or all natural stone tile that needs to be cleaned? Is your tile floor marble, granite, or slate? Do you have sanded grout? Epoxy grout? The reality is, many people do not even know what their floor consists of! Even more so than the tile, the grout tends to attract dirt and becomes easily stained if not properly maintained through professional cleaning methods. While you certainly will make sure the tile is cleaned periodically with regular house cleaning, it is important to ensure that you are using cleaning solutions that will not damage your tile and grout. For example, many store bought cleaning solutions have a "chelating" agent which breaks down and dissolves minerals in hard water. This agent can actually break down minerals in the tile and is what causes streaking. Other cleaning products that contain lemon, vinegar, bleach or ammonia can eat away at the polish, cause discoloration, and may even scratch some tile floors. While you can research many approaches to tile and grout cleaning on Facebook, YouTube and other online sources, it usually all comes down to something like "Use hot water, a certain brush, a clean cloth, elbow grease…"
T&B Cleaning will gladly provide greater insight into which cleaning solutions would be most appropriate for the particular type of tile in your home. But we highly recommend hiring a professional tile and grout cleaner to "deep clean" your tile and grout periodically. We have extensive experience, training, and a plethora of cleaning solutions designed for your particular tile and grout. We use hot steam, suction and alkaline based chemical cleaning solutions that are not available in stores. You might think of it as a lower level of indoor pressure cleaning with equipment designed solely for this purpose that safely cleans tile and grout without causing damage. Call T&B Cleaning today for a free estimate for tile and grout cleaning for your home in the Greencastle PA, Chambersburg PA, or Hagerstown MD area.